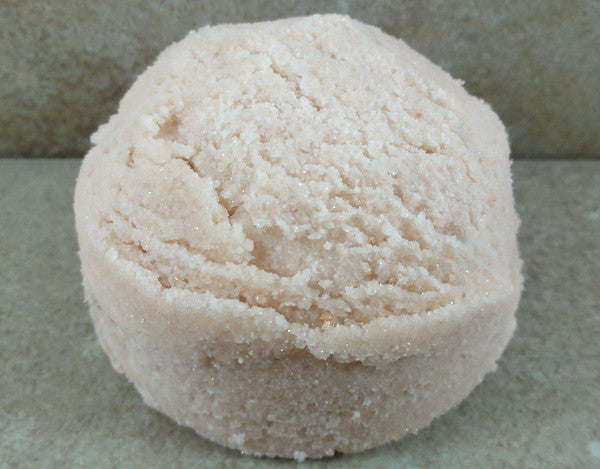 Vanilla Nut Bread Bath Melt
Scent:
Sweet vanilla bread brimming with toasted walnuts.

Directions:
Drop a bath melt into the tub as it fills or crumble under warm running water. Due to the oil content, your bath tub may become slippery. Use caution when getting in and out of the tub. 

Ingredients:
Sodium Bicarbonate, Citric Acid, Sodium Lauryl Sulfoacetate (SLSA), Theobroma Cacao (Cocoa) Seed Butter, Mangifera Indica (Mango) Seed Butter, Arrowroot Powder, Fragrance, Theobroma Cacao (Organic Cocoa) Powder.  
Size:
1.5 - 2 oz wrapped in candy foil.